Our Services
What we do
NRG Digital.
Pay as you go website design in Sunderland, North East England and beyond
Last Update: March 23rd 2017
We've completed a new site build for Sharpes Cleaning and Maintenance in Nottingham. Ian Sharpe approached us after a recommendation from one of our other long standing Platinum package clients Ivan Kyle of Apex Window Films Ltd. Because Ivan was able to authenticate our promise that we can pretty much get any website on to the first page of Google for a relevant search term for their business Ian of Sharpes was enthused and gave us a call. Ian runs an East Midlands based company, specialising in industrial cleaning, refurbishment from student accommodation to smaller projects. We have revamped his current site and are now working towards the end goal of top slot for the primary search term 'Industrial Cleaning Nottingham'.

For all we all primarily building websites in the North East of England we often build websites for clients across the UK.
Update: Thursday 2nd March 2017
Meeting Peter Conway today to show him his new basic Work Pensions North East website which for all it is basic, it's all he needs to promote his Auto Enrolment , or put another way Work Place pensions service to small to medium employers. It's a basic 4 page website that showcases ideally our Bronze package and what you would get for £10 plus vat per month. However after that he needs his site on the first page so he has since upgraded to our Platinum package.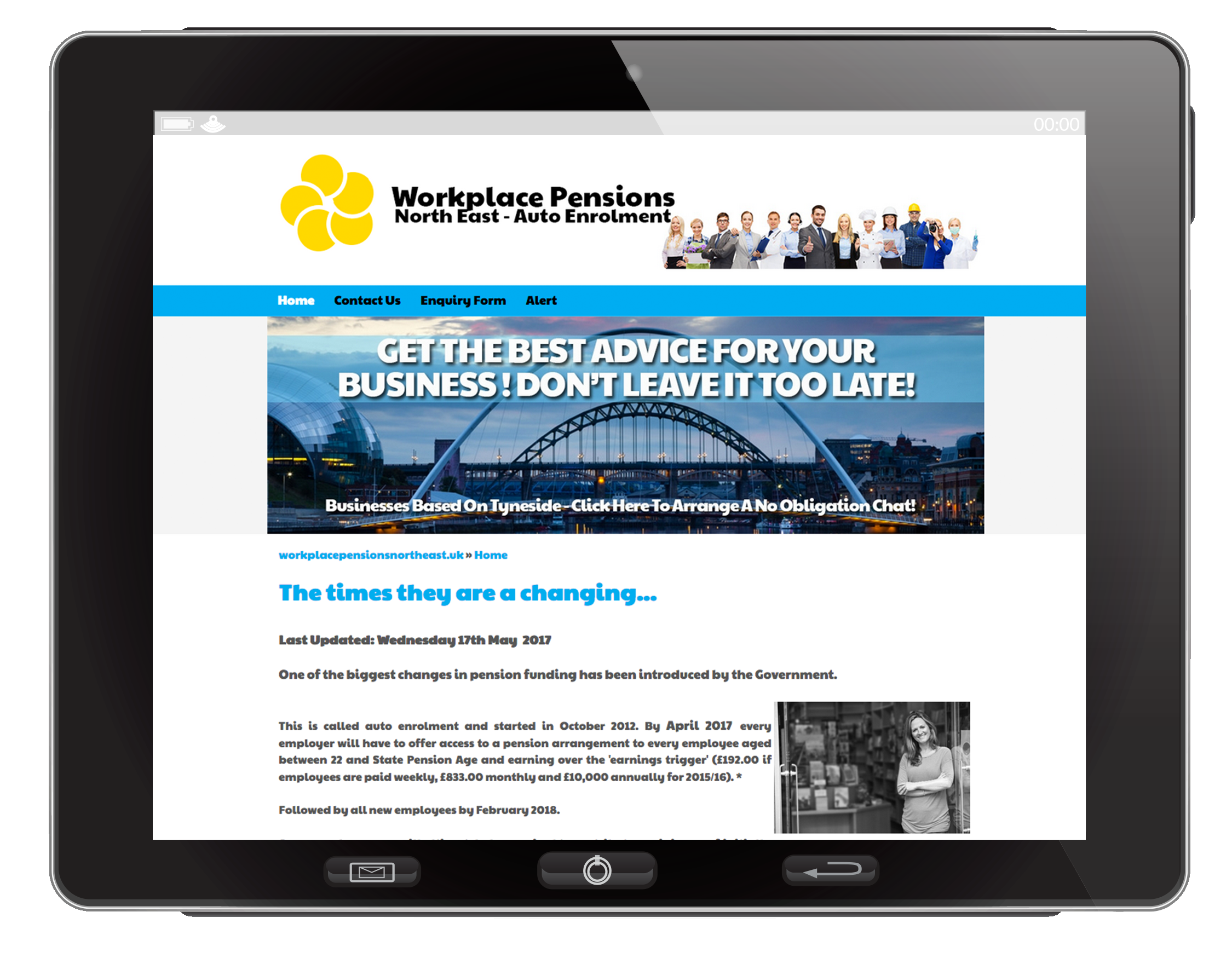 Last Update: Tuesday 31st January 2017
There was some essential maintenance being carried out on one of our 3rd party host company servers last night for more details click here please more...
Last Update: Tuesday 17th January 2017
We will be adding a new 'Support' section soon with advice on back ups, Email clients etc more...
Last Update: Tuesday 10th January 2017
Working on LRH Distribution website today. LRH are one of the leading storage and distribution companies in the North East more...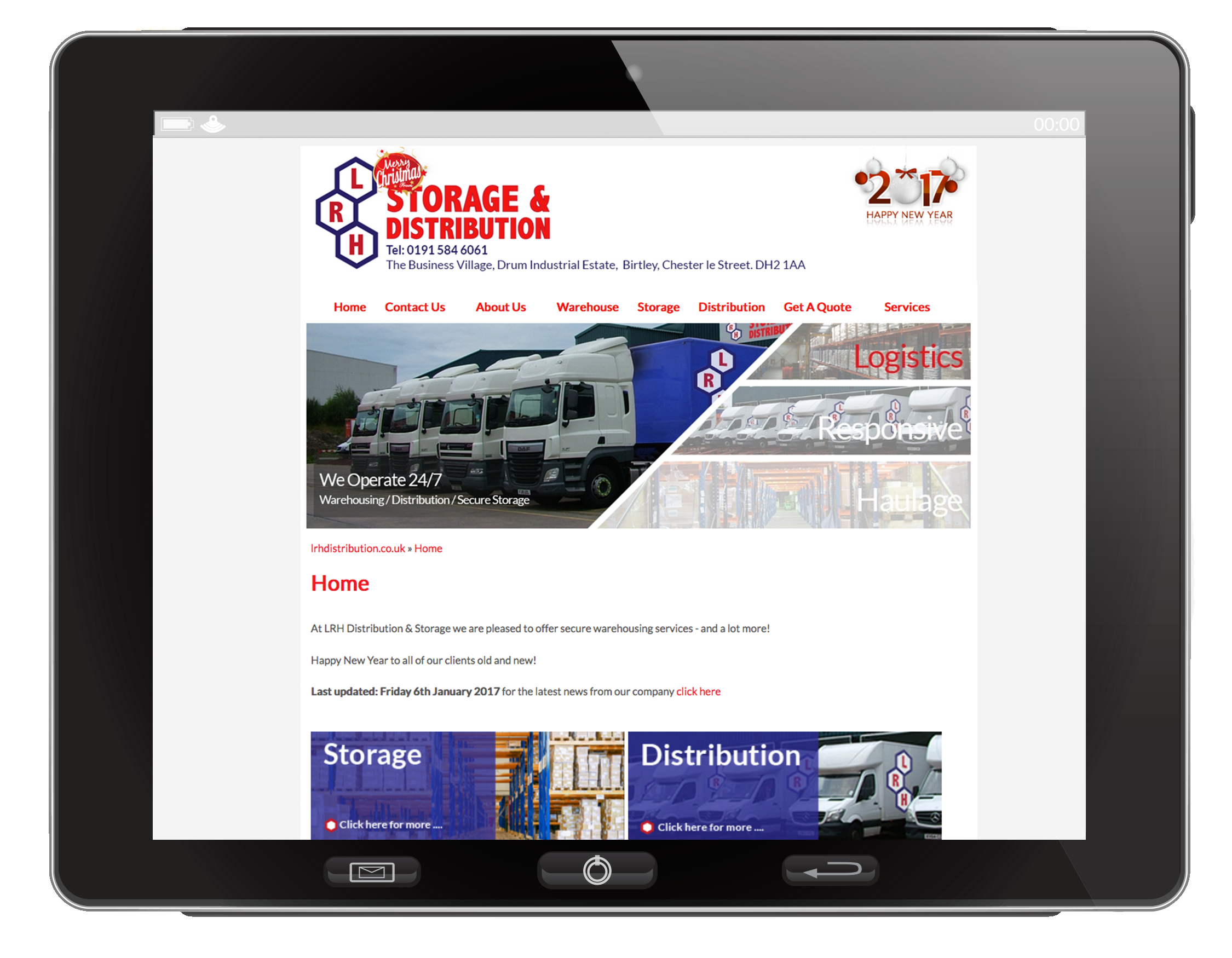 Update:Wednesday 30th November 2016
Good to see our new website climbing back up the Google rankings after we switched from our old domain to the new responsive one!
Last Update: Thursday 25th November 2016
Great to see today the first enquiry for a parent seeking a nurery place for their child today for one of our flagship websites for West Denton Primary School who are rated outstanding for leadership by Oftsted more...
Tuesday 15th November 2016

Just busy updating our new website at the moment and migrating the content across from our old website and adding some brand new stuff!
Update: Wednesday 10th February 2016

More and more of our website customers are upgrading to our Platinum package. Paying £100.00 plus Vat per month means they are guaranteed to appear on the 1st page of Google. This means they see many more phone calls and enquiries generated through their website which gives them a great return on onvestment.

Luxury Bathrooms in The North East...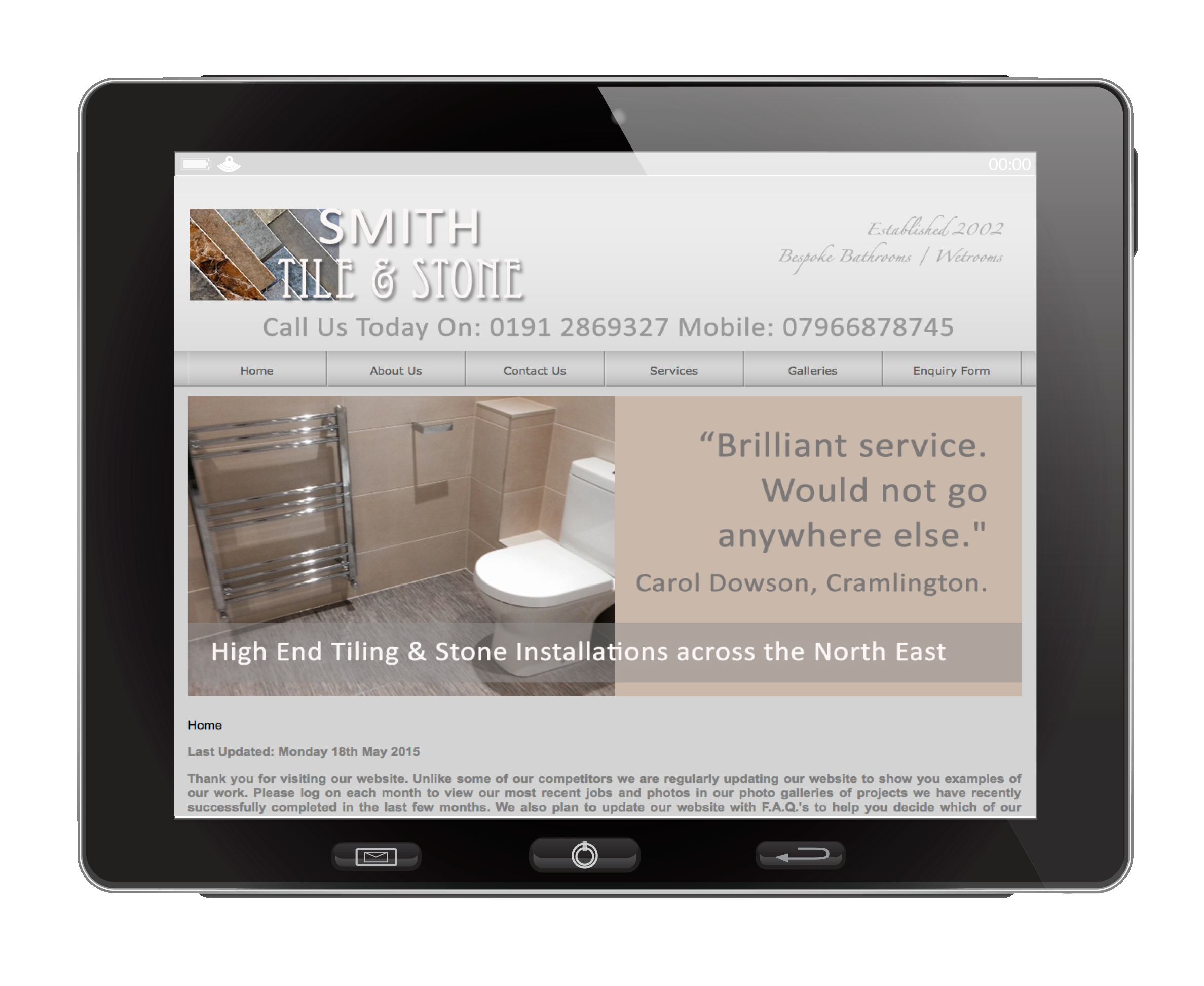 Smith Tile & Stone fit luxury bathrooms in Newcastle and across the North East. Again in a very crowded market we have managed to get them near the top of the Google search for "Bathrooms North East". If you are a tradesman fitting bathrooms, kitchens or carrying out jobbing building work and want to see an increase in your Google rankings contact us today 0191 5342003. More...
Self Defence in The North East...

Long term client Owen Murray MBE has on average one new enquiry every week through his multi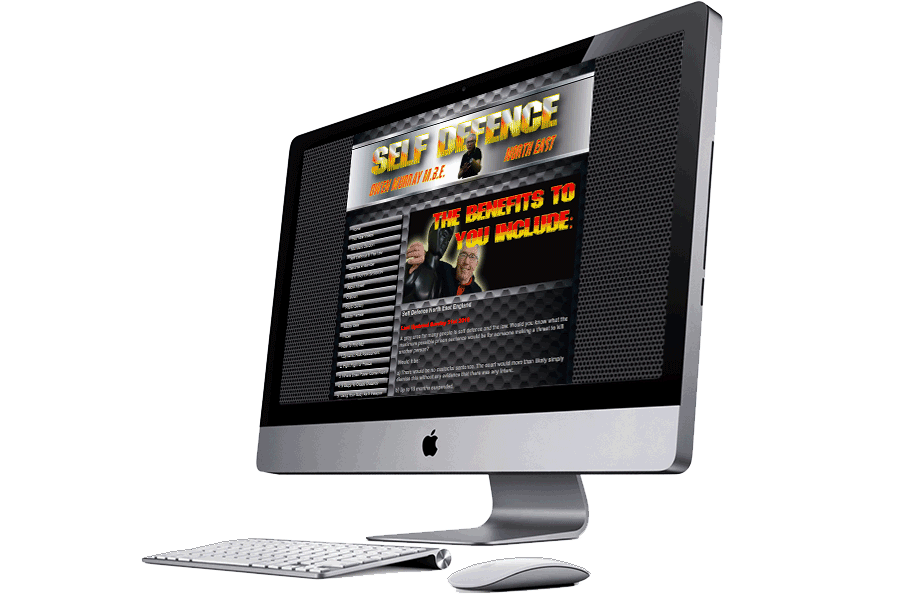 channel Self Defence marketing through NRG Digital. We have his website top of the Google searches, his YouTube channel receiving thousands of views and new members signing up to join through PayPal! More...
Business is booming across the UK for Techfit UK...

After we conquered the North East rankings for Window Film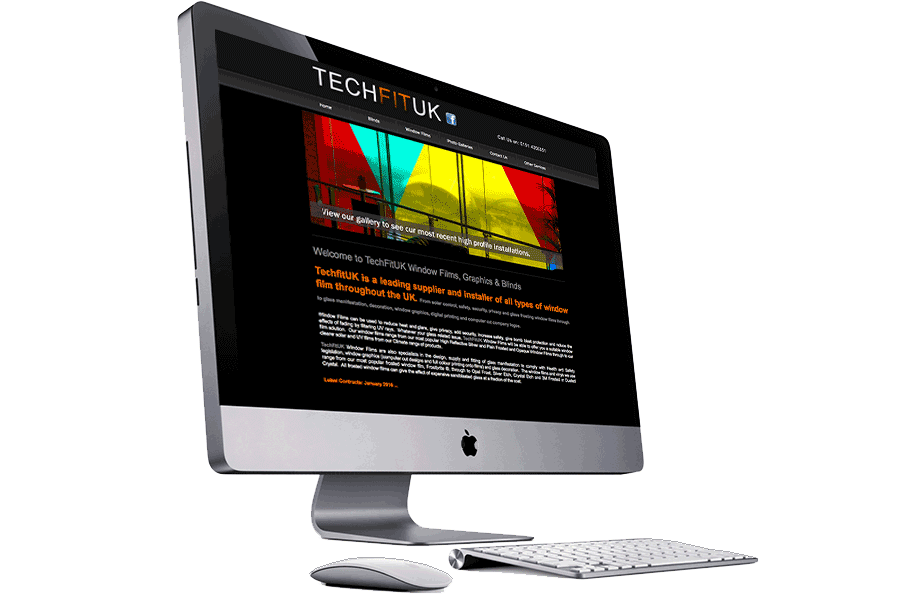 installers. Techfit UK asked us to increase their rankings for other major cities such as Manchester and London. They are now receiving regular enquiries from both the capital and the North West from major clients. More...
Please log on again soon our new responsive design website is under construction.
Or Call 0191 5342003 for more information.