2013 Past Projects
More of our past projects........ (2013)
Past Project: August 2013 - 'City Taxis Smart Phone App' We produced our first smart phone app for City Taxis in 2013. The app' was launched successfully on both Android and iPhone platforms. And we completed the project for half of the price of the industry leading standard app produced by Autocab.
---
Past Project: April 2013 - 'Rocket Airport Connections' We are currently working on a new website for airport connections specialists Rocket. The guys at Rocket are ahead of the game with a website that allows clients to pay online from each area of Sunderland. And we will also be launching a joint promotion with McDonalds where one lucky couple or family will travel free to and from Newcastle Airport this summer click here for more details on how to enter the free prize draw.
Past Project: April 2013 - 'Homeworx North East' If you are a tradesman (or tradeswoman) and drive a white van(!) you probably need a website to act as an online portfolio of your work. We all do it now before choosing someone to work in our homes, we'll check out their website. An 8 page website on our silver package is ideal to build up over the months and years a showcase for potential customers to view your successfully completed projects click here to see an example of a £25.00 per month website from NRG - remember the site is growing each month with the galleries growing all the time with photos of the guys high quality work being added on a regular basis.
Cheap Beermats Are A Great Way To Promote Your Business!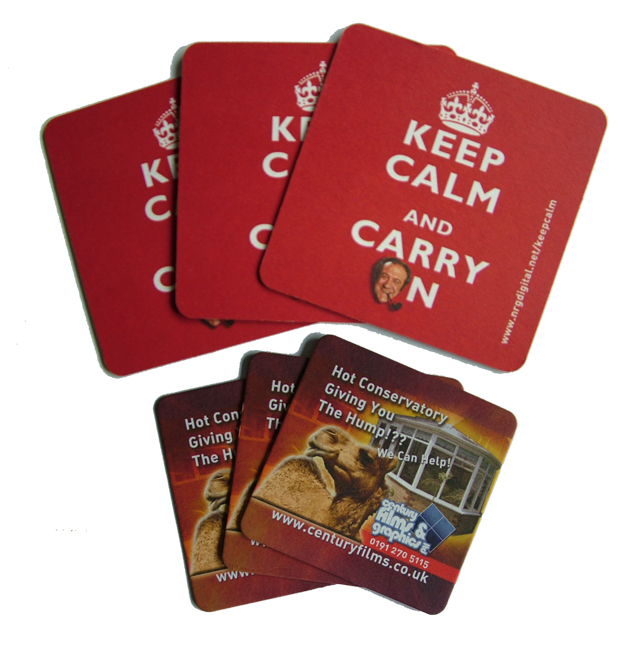 When Tony at Century Films asked us if we wanted to advertise on the back of his beermat - we of course said yes. But, we thought.. "What can we put in our advert that will stand out and maybe get a laugh?" more
To view our past projects from 2012 Click Here.